Reading time:
2
minute
Car batteries don't usually have to work very well in hot weather, but when winter conditions come, the cold can stress your battery and may increase the chance that it will fail.
Temperature plays an important role in battery performance
Inside the typical lead acid battery are lead plates (cells) in electrolytic liquid which creates an electrochemical reaction to produce a charge at the battery terminals. The heat accelerates this chemical activity, but also the internal corrosion with the cells, an effect that reduces the battery life.
This is especially true in the case of batteries that repeatedly reach high internal temperatures and, an effect that also reduces capacity, it can be restored.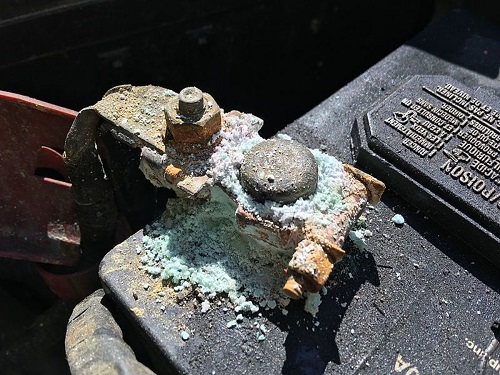 But just as heat accelerates chemical reactions, cold temperatures slow them down. Therefore, you may feel that your battery may become slow in the winter, even if its state of charge remains unchanged.
At lower temperatures, the battery's ability to provide enough power to start and run a vehicle is diminished.
What is CCA (Cold-Cranking Amperage)?
CCA (Cold-Cranking Amperage) is the amount of current that a battery can provide for 30 seconds at -18C without decreasing to a specified interrupt voltage. A fully charged lead-acid battery can "survive" up to -50C, but a low-charge battery can freeze at -1C.
How do we maintain the car's battery?
We recommend that car owners start paying special attention to batteries three years after installation.
If the battery starts to show signs of fatigue, the first thing you will probably notice is that the car sounds slow when you try to start. This is a major warning sign that should not be ignored.
If you hear slow sounds when starting the car, do not immediately assume that the battery needs to be replaced. Check that the battery connections are tight and that the wires are not broken or disconnected. Also, make sure that the terminals are clean.
If the battery has covers, remove them and check that the fluid inside is about 5 mm above the plates (cells) or between the levels indicated by the battery cover.
If the level is low, top up with deionized water and avoid overfilling. Wipe out any leaks. Some batteries are permanently sealed and maintenance-free, so you won't be able to check the fluid level.
Bibliography:
444 total hits, 1 hits today