Reading time:
3
minute
An illusion or a revolution in the field of renewable energy?
A team of researchers from University of Newcastle (Australia) led by Prof. physicist Paul Dastoor, kept the front page of the newspapers at the end of 2018, when they mounted an area of ​​200 square meters of functional solar panels on the roof of a factory in the city (CHEP building).
Proponents of new technologies say that this can revolutionize the way solar panels are manufactured and distributed worldwide.
But, beyond all the popularity in the media, we must mention that printed panels are less efficient than silicone panels, they have a durability of only two years, and their production process is not as simple as it seems.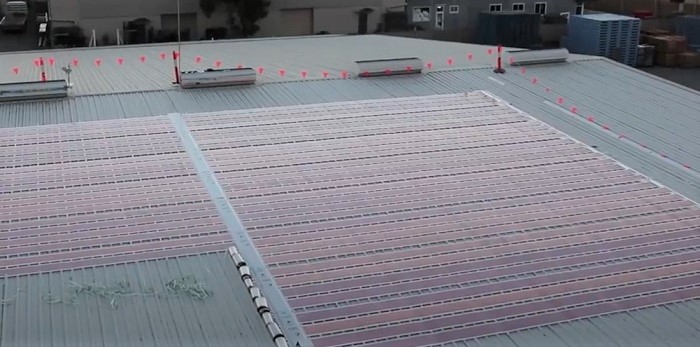 So, are the printed panels worth all the exposure they enjoy in the media? Could they turn renewable energy into an affordable option?
How is a solar panel printed?
Solar cells are made of a semiconductor material which can be positively or negatively charged to have more or fewer electrons and thus acquire a positive or negative conductivity.
Most semiconductors, as well as silicone, are crumbly (crumble, break easily), so the Newcastle team led by Paul Dastoor created semiconductor flexible polymer inks.
The first layer of semiconductor ink is printed on a transparent plastic sheet, after which other layers are printed on top of each other, until the polymers reach a thickness of about 200 microns. For reference, a human hair is about 50 microns thick.
"Then we produce a top layer of contact, which is done again using a technology known as sputter coating," says Professor Dastoor.
The panels for the CHEP building were finally printed on 10-meter rolls 640 meters of solar panels being developed and connected in series to cover an area of ​​200 square meters of panels.
On what support can the solar panels be printed?
The physical medium on which the sensitive polymers are printed is plastic, so it should be durable, so this type of solar panel can be printed directly on the wall, window or any other material.
Is a printed solar panel better than an ordinary one?
From our perspective, the answer is NO. Printed panels are less efficient at the moment, and according to Professor Dastoor they have a durability of only two or three years. But their promoters claim that they would be more advantageous in terms of costs, ease of production, and weight.
How much does the production of printed solar panels cost?
The 200-square-meter area of ​​Newcastle Australia was covered with panels during a single afternoon, the panels being fixed to the roof using double-sided tape. The cost of a semiconductor production plant, where silicone is refined for panels, reaches up to billions of dollars; the cost of equipment for printing solar panels is in the thousands.
As a comparison, the combined cost of printers from CSIRO (Commonwealth Scientific and Industrial Research), used for printed solar panels amounted to less than 500.000 dollars.
The Newscatle team estimates the cost of its modules at less than $ 10 per square meter. At this price, 200 square meters of panels would cost less than $ 2000.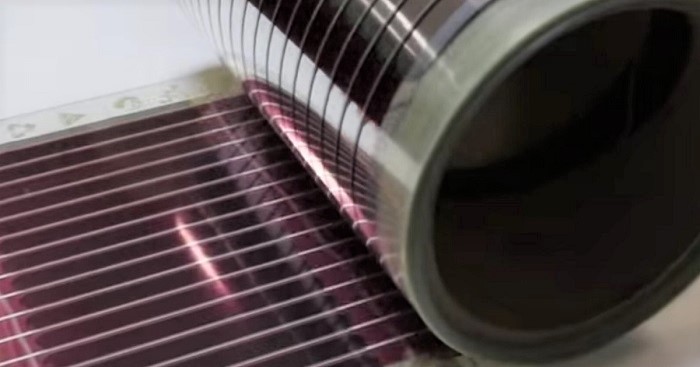 Currently, solar panels have an efficiency of one-fifth of the efficiency of silicone panels. If their efficiency could be doubled, the team estimates that an area of ​​150 square meters could cover the energy needs of an average household.
Can printed solar panels be recycled?
Printed solar panels rely heavily on plastic and, given their short lifespan, they have the potential to add a large amount of plastic to our regular waste stream. Part of the Newscastle University of Australia project will try to recycle plastic at the end of the installation.
"This trial involves installing the panels for a period of six months; we install them, test their performance, and finally take them down and recycle them," said Professor Dastoor.
Ideally, they will be recycled so that they become panels again, but it is an untested process yet.
Bibliography:
https://www.newcastle.edu.au/
https://zinnaida.ro/
https://dan-marius.ro/
https://www.solarquotes.com.au/
1,439 total hits, 1 hits today