Reading time:
3
minute
What does the project present?
An audio frequency generator is an electronic assembly that must not be missing from the workshop or laboratory of any amateur electronics technician.
Such a generator can be used in the most diverse electronic applications: debugging, generation of onomatopoeias, checking of audio frequency amplifiers, electronic sirens, etc.
How does the circuit work?
This vintage DIY electronic kit is an audio frequency generator made with the CBD 400E integrated circuit (SN7400). With the help of three YES-NO gates and several resistors and capacitors, a frequency of approximately 1 KHz is generated.
The signal generated by the assembly is reproduced with the help of a headset of impedance of approximately 50 Ohm. It is recommended to power the entire assembly from a 4.5V battery or from a stabilized 5 volt source.
Technical characteristics of the assembly
Vcc power supply = 5V (battery or DC voltage source)
Telephone headset: impedance Z = 50 Ohm
List of required components (with recent equivalents):
CI - integrated circuit B400E or SN7400
C1, C2 - capacitors - 0.22 uF (min. 100V)
C3 - capacitor - 47 uF (min. 12V)
R1, R2 - 2.2 KOhm resistors (min. 0.5W)
50 Ohm headset (small Chinese speaker recovered from a portable radio or a walkman headset)
Printed wiring or breadboard test board
Tin or connecting threads
Download the original IPRS leaflet Baneasa 8108
For a better understanding of the operation of the circuit we will need electronic scheme presented below: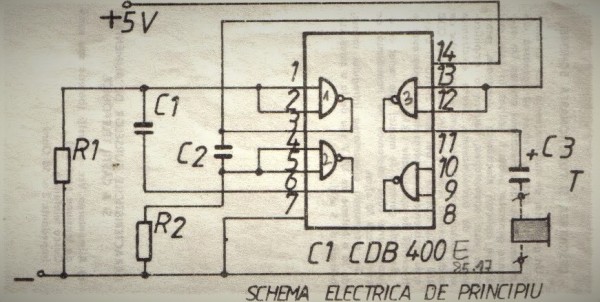 In order to carry out this project in our own laboratory, we will also need printed wiring PCB layout From lower: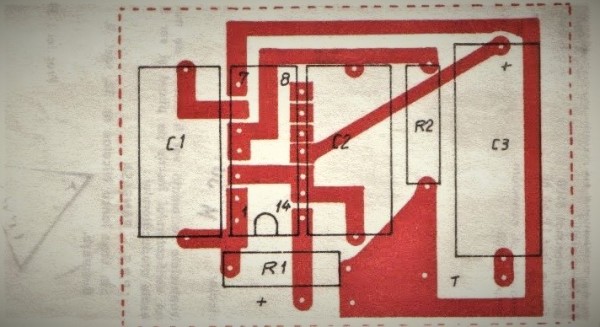 Many of you are probably wondering how this DIY electronic kit was packaged or distributed. Below I have attached a picture with packaged product (new). Thanks sir. Marius Balauta!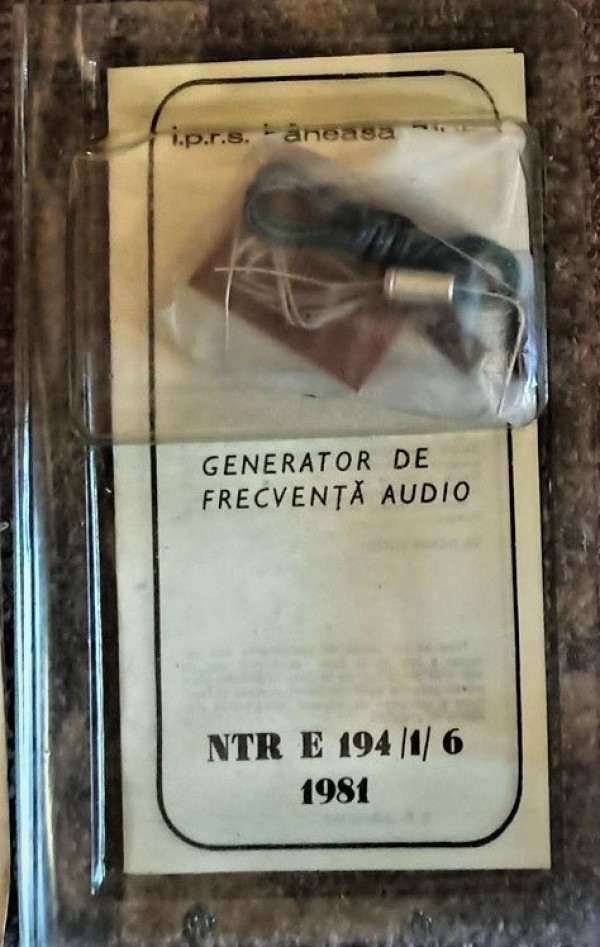 Also, in order to better understand the operation of the presented assembly, I also attached catalog data for CI CBD 400E: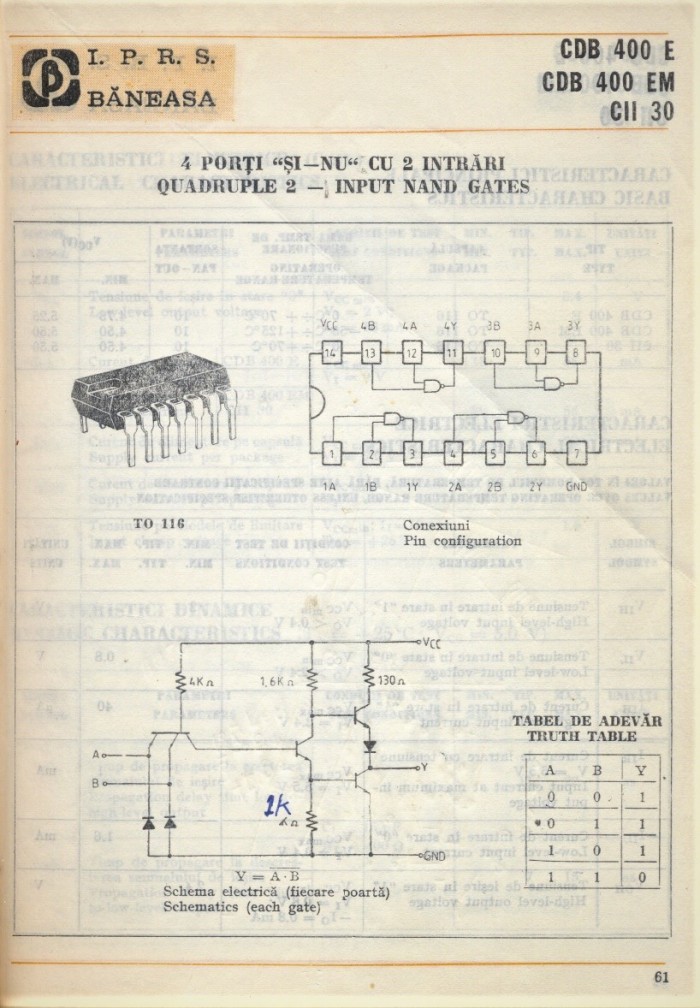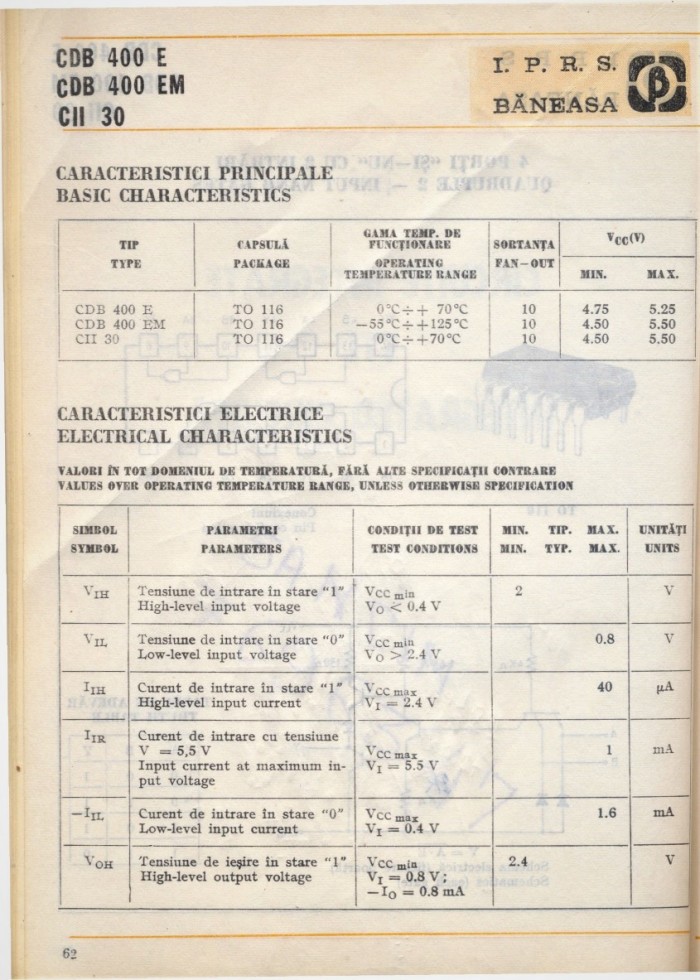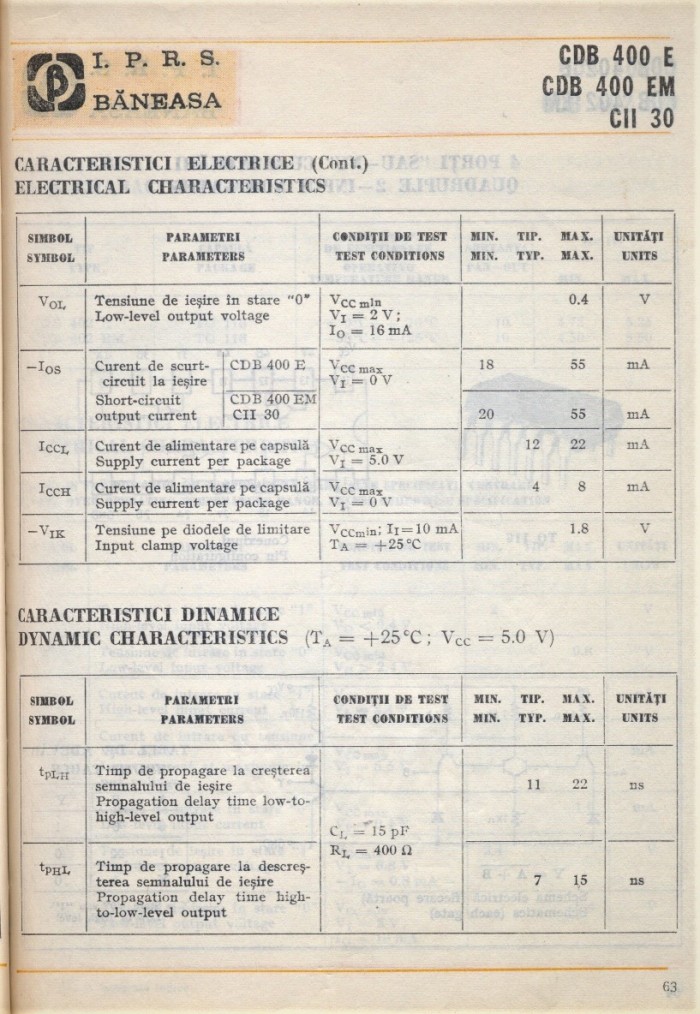 I have attached below an image with assembled assembly. The speaker is not part of the kit.
sources: