Reading time:
3
minute
The purpose of this article is to provide detailed information about the most important part of an electronic equipment, its power supply unit. The article presents in a structure classified by quality levels, types of capacitors used in consumer power supplies (PC, TV, appliances, etc.).
General aspects
In the case of capacitors from polymer, all types are considered good for use in power supplies due to their ability to withstand higher operating temperatures than their electrolytic counterparts.
When it comes to electrolytic capacitors, because they are very affected by the high temperatures caused by the accumulation of heat inside the power supply, the capacitors manufactured by Japanese manufacturers are the safest and of the best quality.
This is also the reason why Japanese capacitors are always preferred.
About Japanese capacitors
However, capacitors made in Japan also have some disadvantages such as high cost and availability. Most power plants are located in China, so they have to import capacitors from Japan, requiring extra time and transportation costs.
We also believe that enough Japanese companies have production facilities in China (along with many Taiwanese manufacturers), so the problem may not be as significant in some cases.
Top level capacitors
In addition to the brand, we need to look closely at the product family and its specifications to better evaluate the quality of the capacitor and to make an approximate estimate of their lifespan.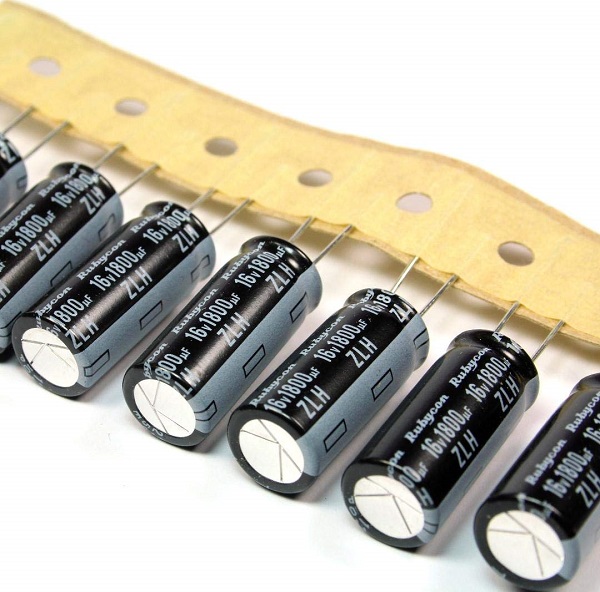 All Japanese capacitors are considered high quality and we like to see the following brands in power supplies:
Rubycon;
United Chemi-Con (or Nippon Chemi-Con);
None;
Sanyo / Suncon;
Panasonic;
Hitachi;
FPCAP or Functional Polymer Capacitor (a former Fujitsu capacitor segment that was purchased by Nichicon);
ELNA.
In addition to Japanese manufacturers, there are a few suppliers from the USA and Europe which produce high quality capacitors. We probably won't find any of the brands below within a consumer power supply, but we've decided it's worth mentioning here.
Cornell Dubilier (USA);
Illinois Capacitor (currently owned by Cornell Dubilier);
Kemet Corporation (USA);
Vishay (USA);
EPCOS (TDK, Germany);
Würth Elektronik (Germany).
Level II capacitors
In the list below you will find capacitors manufactured by some of the Taiwanese manufacturers, who often use factories in China. These capacitors work well, so they are usually used in medium level power supplies and sometimes even in state-of-the-art units, striking a balance between good performance and affordable prices.
Taicon (owned by Nichicon);
Teapot;
SamXon (except for the lower level GF series);
OST;
Toshin Kogyo;
Elite.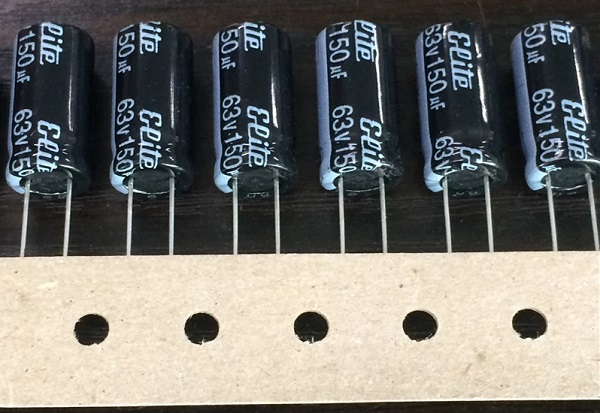 Level III capacitors
These capacitors it may not be one of the best choices made, but are with a "quality grade" over the capacitors that belong to the best category.
Level IV capacitors (very poor quality)
This group includes the rest of the capacitor brands. When you see one of these brands in a power supply, you know that the manufacturer has set it as a priority production with lower costs regardless of reliability. We list only the popular ceiling brands that are usually found in low cost power supplies.
G-Luxon;
Su'scon;
Lelon;
Ltec;
Jun Fu;
Fuhjyyu;
Evercon.
Bibliography:
https://www.tomshardware.com/
https://www.kitguru.net/
2,921 total hits, 3 hits today