Reading time:
3
minute
How does the circuit work?
The assembly is easy to do, being practically a interactive electronic kit for the children.
The scheme of this vintage DIY electronic kit consists of two stable tilting circuits (CBA). CBA 1, made with transistors T1 and T2 oscillates with a frequency of hertz. The CBA 1 circuit modulates on the CBA 2, made with transistors T3 and T4, the CBA 2 frequency being of the order of hundreds of hertz. CBA 1 and CBA 2 thus coupled, synthesize a sound similar to the "UAU-UAU" siren.
In order to reproduce this sound as correctly as possible, it is necessary to test by probing, connecting in turn the two values ​​of stable resistance for R2.
The T5 transistor performs an adaptation of the speaker and, at the same time, an amplification of the signal. The assembly is supplied from batteries or from a direct voltage source.
In the series production of this electronic DIY kit, two types of leaflets with the same content were used (one green and one white).
Power supply and speaker characteristics
Supply voltage: between 3V and 9V (batteries or DC voltage source)
Speaker impedance: between 4 Ohm and 8 Ohm;
Speaker power: min. 0.5W
List of required components (with recent equivalents)
T1, T2, T3, T4 - transistors - SNC1 (BC 170; BC 337) or 2N2222
T5 - SND1 transistor (BD 135; BD 233; BD 433) or BD 137 / BD 139
C1, C2 - capacitors 12 nF (min. 10V) or 10 nF (min. 10V)
C3 - 220 uF capacitor (min. 10V)
C4, C5 - 22 nF capacitors (min. 10V)
R1 - resistor 2 KOhm (min. 0.25W)
R2, R3, R6, R7 - 22 KOhm resistors (min. 0.25W)
R4 - resistor 10 KOhm (min. 0.25W)
R5, R8 - 470 Ohm resistors (min. 0.25W)
R9 - 10 Ohm resistor (min. 0.25W)
R2 * (probe resistor) - 33 KOhm (min. 0.25W)
Speaker - 4/8 Ohm (min 0.5W)
Printed wiring or breadboard test board
Tin or connecting threads
Download the original IPRS leaflet Baneasa 8101
For a better understanding of the operation of the circuit we will need electronic scheme presented below: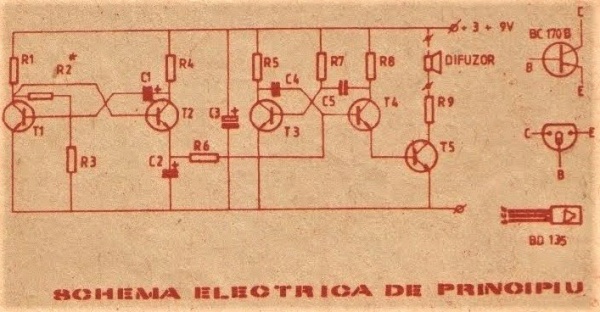 In order to carry out this project in our own laboratory, we will also need printed wiring PCB layout From lower: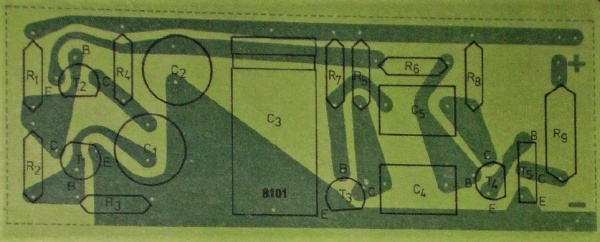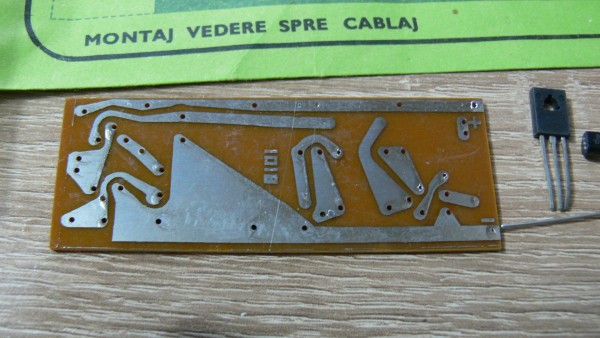 Many of you are probably wondering how this DIY electronic kit was packaged or distributed. Below I have attached some pictures with the packaged product (new) and the contents of the envelope. Thanks sir. Marius Balauta for providing the necessary materials.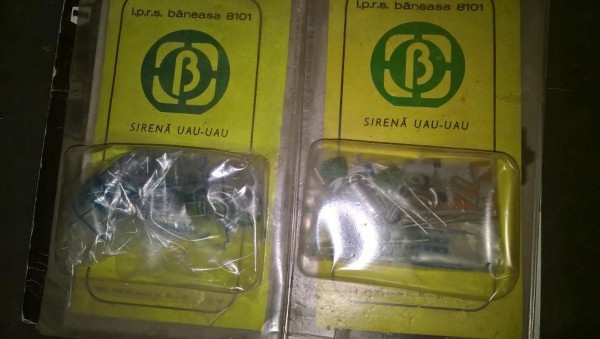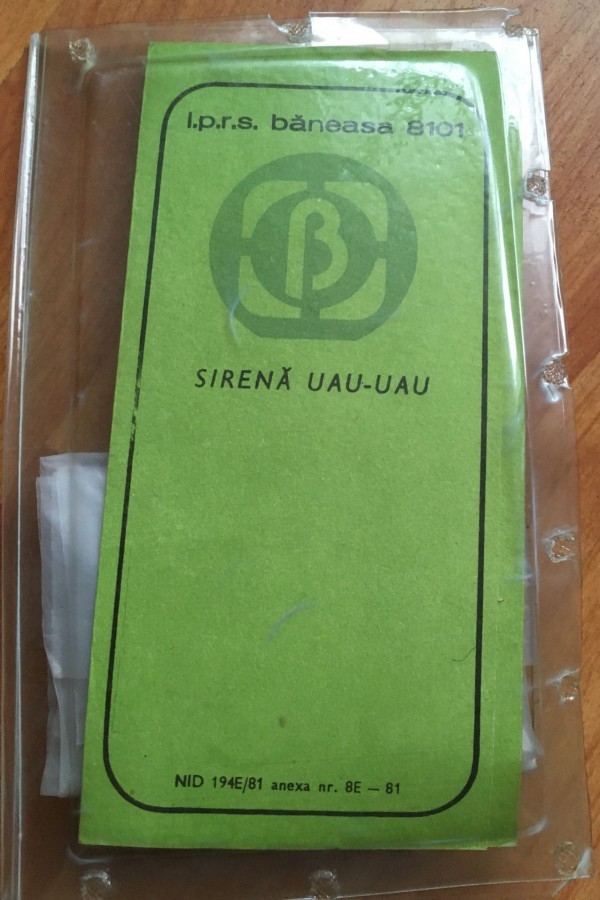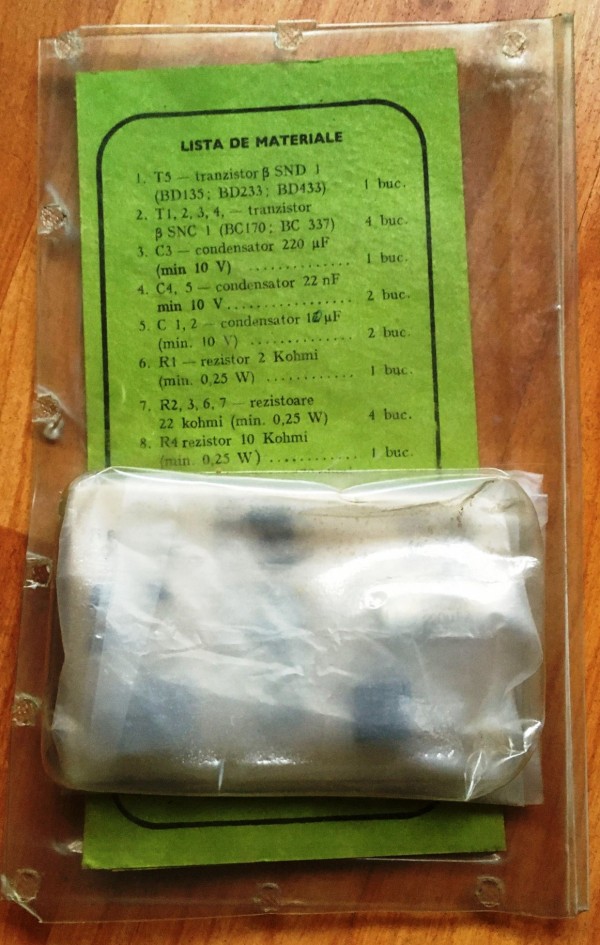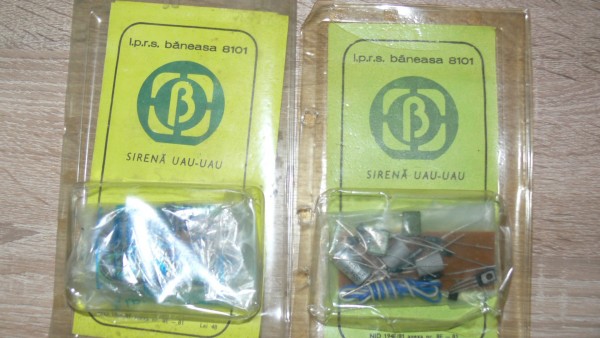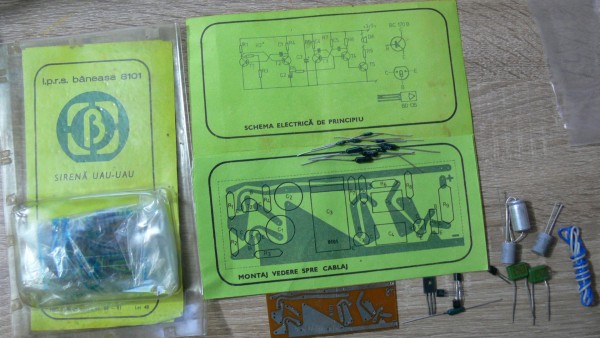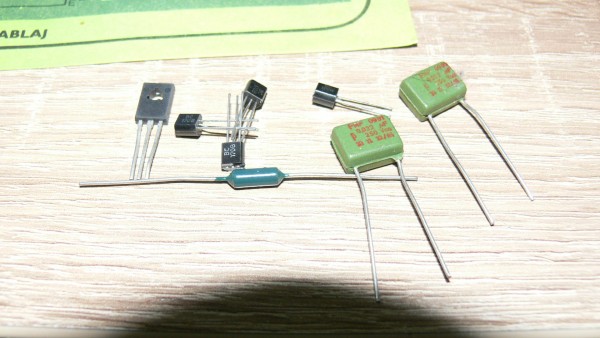 The image below shows the electronic kit packaged (new) in another version, with the same package number (8101), but a different name: "WAU Mermaid - WAU".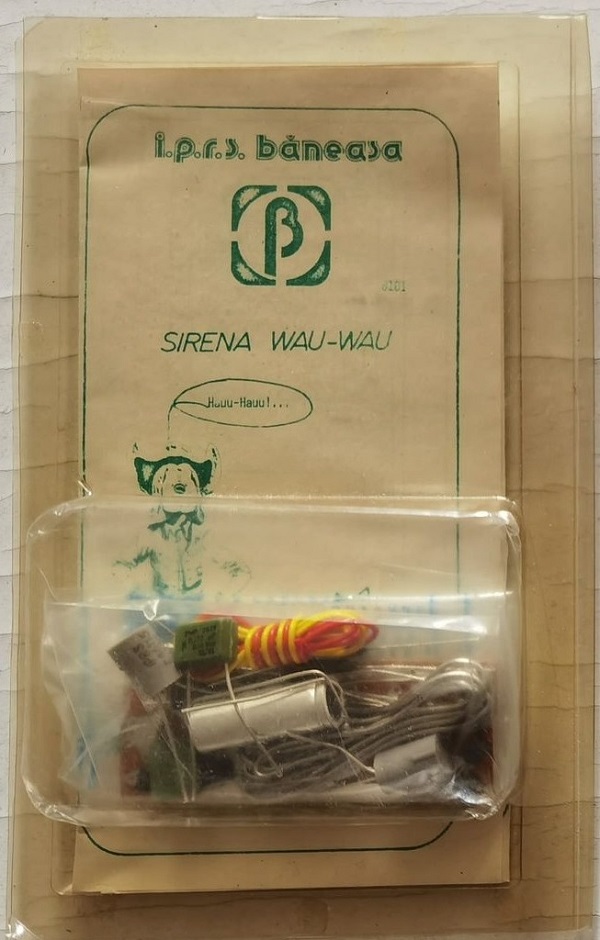 sources: